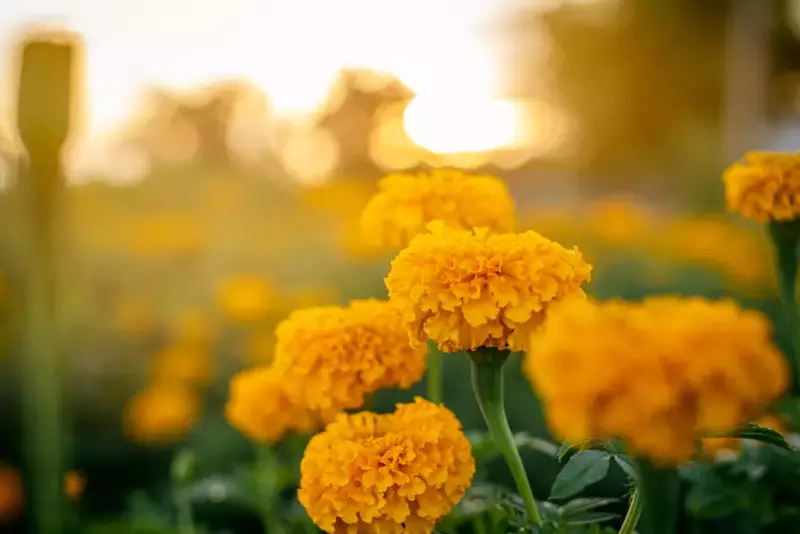 The change of the seasons from summer to fall is a beautiful sight. As summer ends and we transition into fall, plants change their appearance. Not all plants have the same reaction to the changing of the season. Many plants have their unique way of reacting to the shift in weather. Some begin to flower as if it's spring again, while others turn into red, yellow, and orange versions that signal that cooler weather are just around the corner. If you want your garden to undergo this transformation in September or October, you need to know which are some of the best flowering garden plants for fall to enjoy their colours and fragrances like an Indian Summer.
Flowering Garden Plants for Fall
Sedum is a flowering plant that blooms multiple times during the growing season. It is an easy-to-grow plant that is drought-tolerant and can grow in various soil types, making it great for gardeners who have limited space and are trying to be environmentally friendly. Sedum is most commonly used as a border plant. When used in the fall, it is perfect for creating a vibrant display of colour that welcomes cooler weather. Sedum is available in various colours, including red, pink and white. It is a low-maintenance plant that requires minimal watering. Sedum can also tolerate poor soil conditions, so it's excellent for a neglected corner of your garden that needs a pick-me-up. Autumn Joy, Matrona and Abbeydore are some beautiful varieties for ultimate colour during fall.
Chrysanthemum during fall
Chrysanthemums are flowering perennials that thrive in various conditions. They can be grown in pots, containers, or even window boxes. They are available in various colours, including red, white, purple, pink, yellow, and orange. Chrysanthemums are one of the best flowering plants for fall because they thrive in cooler weather. They are a great addition to gardens or pots because they add vibrant colour in the fall months. Some of favourite varieties are: Baltazar, Okura Red and Penny Whistle.
Marigold flourishes during fall
Marigolds are flowering plants that are commonly used in vegetable and flower gardens. You can also plant them in pots or containers on porches or patios. Marigolds are one of the best flowering plants for fall because they thrive in cooler temperatures. They are low-maintenance plants that require minimal amounts of water, which is why they're an excellent choice for gardens that need colour but may not get enough sunlight to grow flowers during other times of the year. Marigolds are a great choice if you want to add a pop of colour to your garden without constantly watering your plants. They come in various colours, including red, orange, yellow, and pink. They are typically grouped into two categories: common marigolds and French marigolds. Common marigolds require the most sunlight and are best for cooler temperatures, while French marigolds prefer warmer environments.
Fall is a great time to plant flowers!
Choosing the best flowering plants for fall is all about picking out the varieties that thrive in cooler temperatures and can be grown in pots or containers. If you want to welcome cooler weather with a burst of colour, there are plenty of varieties to choose from. From common marigolds to Japanese maples and so much more! Many different flowering plants thrive during fall. Please visit our garden centre in Fergus for a piece of personal advice on flowering plants for fall, and we're happy to help you!